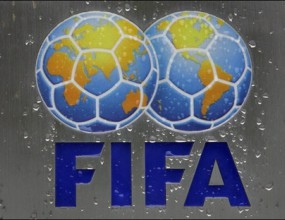 Ethical Committee of FIFA, which is conducting an investigation for possible negotiations between representatives of countries submitted applications to host the world championships in 2018 and 2022, warned that if found guilty, they will be deprived of the right to submit their applications. Under Fifa rules, national federations, applied for a household, were forbidden to enter into arrangements with other federations or any third party in an attempt to influence this process.

According to the Daily Telegraph, the investigation may be associated with the application, filed jointly by Spain and Portugal, and also with the application of Qatar. In today's issue, The Daily Telegraph notes that in September the publication is written that it is these countries are trying to enter into an agreement concerning the conduct of world championships in 2018 and 2022 and has warned FIFA.

But FIFA said that the international federation nothing is known about such cases. "We are confident that our organization after the most careful way and most effective for applications filed with the situation," FIFA wrote in a statement. Official representative of the joint request of Spain and Portugal said it would not comment on the situation until the final investigation. Representative of Qatar, also declined comment. A statement by FIFA president Sepp Blatter said that suspicions regarding arrangement between the federations will be investigated in parallel with the investigation into corruption allegations made by the British press in address two of the 24 members of the Executive Committee of FIFA.

On Sunday British newspaper Sunday Times reported that two members of the Executive Committee of FIFA have agreed to $ 3,200,000 to support the candidacy of the United States to host the World Cup. With such a proposal to them have turned two journalists from The Sunday Times, which have presented themselves for lobbyists representing the interests of the football federation of the United States. As the suspects were president of the Oceania Football Confederation - Reynolds Tamar from Tahiti / Tahiti - the largest island of French Polynesia, located in the Southern Ocean - a note, etc. / and President of Football Union of West Africa - Amos Adamu from Nigeria. The newspaper said the money had to be translated for the construction of soccer facilities by private companies, designated by two members of the Executive Committee of FIFA.