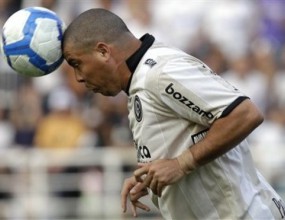 Corinthians striker Ronaldo will soon be back in the game. This player himself said on Twitter and admitted that he felt in good shape. Ronaldo was sidelined more than a month and a half due to injury but will soon be back on line.

"I want to tell friends and my fans that I will be returning very soon. I feel good and full train," wrote Ronaldo.

34-year-old announced he would give up football at the end of next year, but has set a goal before it won the Copa Libertadores with his team.