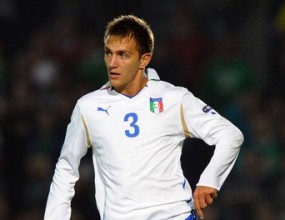 Bayern (Munich) will try to attract national Italian Domenico Krishito, inform the media in Germany. 23-year-old defender of Genoa was impressed with the Bavarians stable appearances in Serie A and its universal qualities. It acts mostly as a central defender but can play on the left flank, and if necessary - and as a supporting midfielder.

Security issues Bayern are serious enough to lead the club to loosen purse strings. Louis van Gaal insists that even pre January to be bought Krishito appropriate player and seems a good option. Italian has a contract with Genoa in 2014, but the president of Gryphon Enrico PREZIOSI will hardly refuse to sit at the negotiating table in edventualna solid offer.

Interested Krishito exhibits and Juventus, but at this stage of Juve have not taken concrete steps to acquire the talented defender.