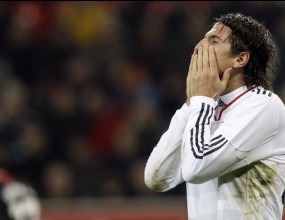 Honorary President of the German champion Bayern (Munich) Franz Beckenbauer not save their criticism of the Bavarians after yesterday's 1:1 draw against Bayer (Leverkusen) in Derby on 13 th round. With draws Bayern fell to eighth place with just five wins this season, of which only one is achieved away from home.

"Players tokkata trailed far from being pressured by opponents. These are the errors from kindergarten. This is not a strong team.'re Light years away from the protection of title, the game is not our champion. We are now in eighth place and it's absolutely fair . If we have ambitions for the title, must play a completely different way, "said Kaiser.

Bayern coach Louis van Gaal, however, did not agree with the opinion of Beckenbauer. "Team played great in the first half. We have to play many games, so we still have a chance for the title," he said.