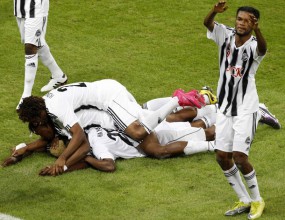 African champion TP Mazembe (DR Congo) sensationally qualified for the first time in the final of Club World Cup in Abu Dhabi after the champion side of South America - Brazil's Internacional, after success with 2:0.

On Stadium BIB Mohammad Zayed Stadium surprise happened after two beautiful goals Kabangu (53) and Kalyuituka (85), which left no chance to goalkeeper Renan with his best shots. So the team that is four times champion of Africa, will argue with the winner of the match between FC Inter superfavorita Syongnam and the World Club title on Sunday at 19.00 hours.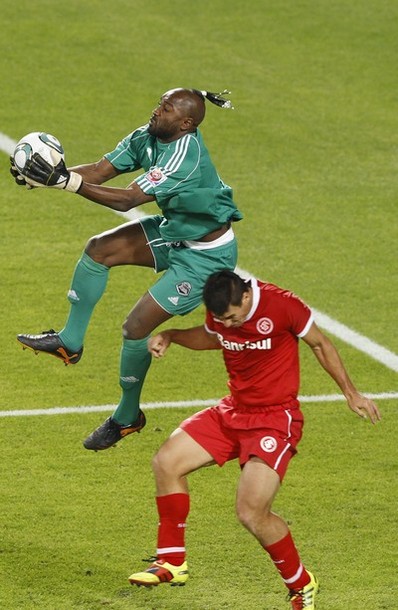 Success is a history of Africans, because for the first time in history to finish for the former Intercontinental Cup and the current Club World Cup will not argue the champions of Europe and South America.

Boys Lamine N'Diay played tactically very strong game and made even more surprised that a few days ago, when he linked to large misfits thrown out of the tournament in the quarter even after successful Mexican Pachuca 1:0. Hero of the strongest teams on the black continent in the last two seasons for the second straight game was 31-year-old goalkeeper Robert Muteba Kidiaba who saved the door from certain goals on several occasions. Extravagant guard keep a clean sheet before the break after shocks of Rafael Sobis, who after the break again tested reflex goalie. Ting also missed head to wipe away for Brazilians before halftime.

The second part began well for Africans, who opened the score with a great shot of Kabangu.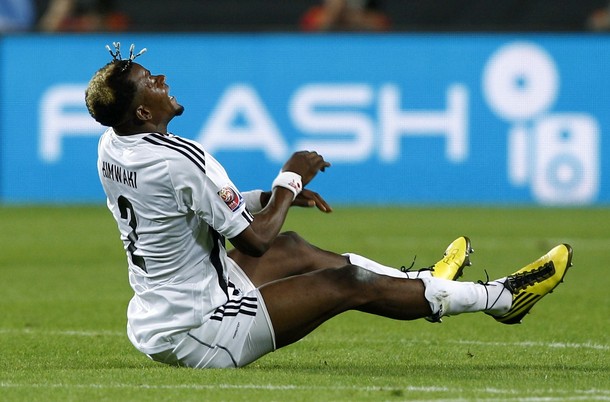 The player with number 11 took the ball into the penalty area and from 16 meters with a precision shot sent the ball into the far corner of Renan. Goal shocked Internacional players and over 7000 of their fans came to support them from Porto Alegre.

Sobis failed to equalize and then replace it Giuliano failed to overcome Kidiaba. Argentine star D'Alessandro also had day and it impacted the whole game winner of the Copa Libertadores.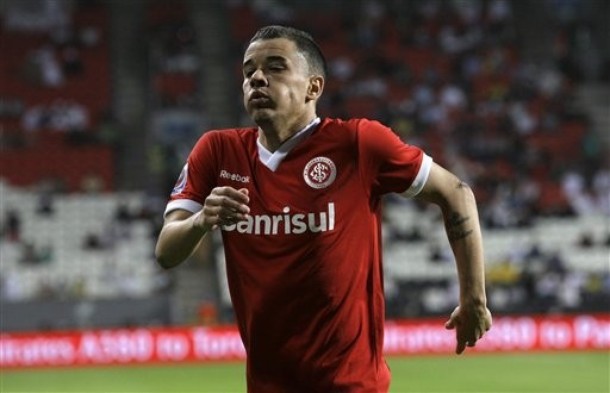 In the 85-minute lightning counter-attack ended with a very precise and accurate blow Kalyuituka the bottom right corner of Brazil's door, which decided the match final. So four years after having climbed for the first time global peak Internacional ruined his dream to replicate the success with disappointing failure even before the final. For players of TP Mazembe, however, the story continues ...

MAZEMBE - Internacional 2:0 (0:0)
1:0 Kabangu (53)
2:0 Kalyuituka (85)

MAZEMBE: Kidiava, Kimvaki, Kasasula, Singuluma, Kabangu (84 Kandy) troubles Kalyuituka, Mihailo, Ekanga, Kasongo, Nkulukuta

Internacional: Renan, Bolivar, India, research institute, Guinazu, Kleber, Ting (63-Juliano), Alexandria (63 Damiao) D'Alesandro, Sobis (75-Oscar), Matthias

REFEREE: Byorn Kuypers (Netherlands)
Att: BIB Mohammad Zayed Stadium


More Info

Rafa Benitez: We are Inter and do not fear nobody
Moratti: Players are ready to repeat the achievements of last season
Former Argentine national football stops to make the car driver
TP Mazembe qualify for the semifinals of Club World Cup after beating Pachuca
Al Vahda is 1/4-final of Club World Cup
Program for Club World Cup in Abu Dhabi
TP Mazembe won the African Champions League
Team of the Congo at the foot of the African Champions League
Mazembe goalkeeper jumps for joy sitting (video)
Inter crushes in Abu Dhabi, Snyder doubt for final
River Plate collect Aimar and D'Alesandro
Grande Inter foot peak in the world after 45 years (video and photos)